Why Rugged Industrial Computer KMDA-5921-S002 is best suited
for use in Industrial Automation, AI Edge Computing, Machine Vision?
Intel® 8th/9th Gen. Coffee Lake LGA1151, 3x LAN, 8x USB, 16-bit Iso. DIO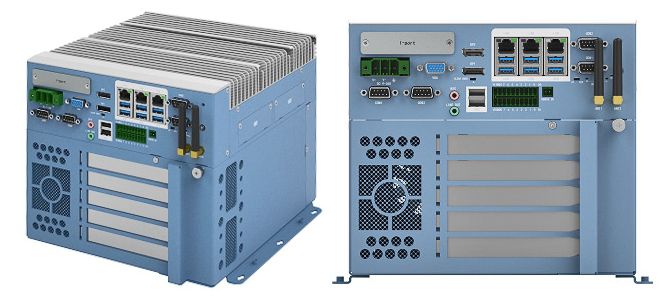 lhigh performance, reliable in harsh environments, flexible expandable
The main advantages for use in AI Edge Computing, Industrial Automation and Machine Vision are:

✔ The flexible configuration with expansion slots 2x PCIe x8 + 2x PCIe x4 or 1x PCIe x16 +1x PCIe x4 + 2x 32-bit PCI
can be used for powerful GPU cards or AI modules (max 1x 150W GPU and 2x 75W AI modules).
✔ Long-term available embedded CPU in use
✔ Shock and vibration resistant: robust construction

✔ 16-bit galvanic isolated Digital-I/Os
✔ Passive cooling with big heat sink for CPU and chipset and active cooling with intelligent temperature controlled fan for expansion slots
✔ Extended Temperature Range -20° C ~ 60° C
✔ Support  real-time OS: Wind River, VxWorks 7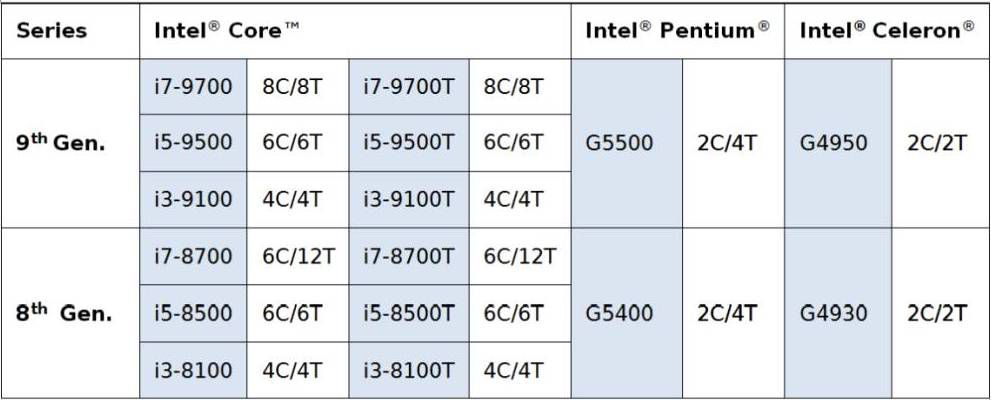 The CPU select for KMDA-5921-S002
The rugged Industrial PC of JHC Technology Development Co., Ltd is powered by Intel® 8th/9th Gen. Coffee Lake CPU: 
Intel® Core™ i3/i5/i7, Pentium®, Celeron® LGA1151 CPU with passive cooling.
Features
Intel® Core™ i3/i5/i7, Pentium®, Celeron® LGA1151 CPU
with passive cooling

4x DDR4 2400/2666MHz SO-DIMM, up to 128GB

1x VGA, 2x DP for dual 4K displays

3x LAN, 4x COM

16-bit Iso. DIO: 8-bit Iso. DI and 8-bit Iso. DO

6x USB 3.1, 2x USB 2.0

1x M.2 3052 Key B with SIM slot and support for 5G, 1x M.2 2230 Key E, supports WiFi6/Bluetooth 5.0

1x miniPCIe with SIM card slot, support for 4G/WiFi/Bluetooth

2x SATA3.0, 1x M.2 2280 Key M for NVME SSD

9~36V DC, Wide power input

Aluminum chassis

Watchdog, Temperature control

Desktop mounting

RoHS, FCC and CE certified

OS Support: Windows 10 Enterprise & IoT Enterprise, Linux: SUSE, Ubuntu, Red Hat Enterprise 1.2; Wind River, VxWorks 7